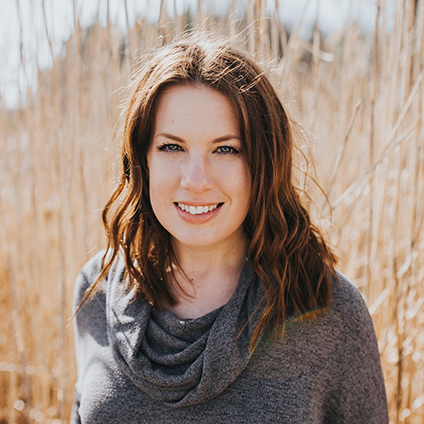 Brittany Raines
Brittany Raines holds a Master's in Counseling and Military Resiliency from Liberty University's graduate school and has been a dedicated servant of her community, wherever the Army has brought her. Brittany has served as the Giving Tuesday Military ambassador lead for two straight years and has coordinated over 50,000 acts of kindness in that time period. In 2020, the Association of the United States Army selected her and her family as the Volunteer Family of the Year. She is also the 2017 AFI Fort Drum Military Spouse of the Year.
Brian O'Malley
Over the course of his 18 years in public relations, Brian O'Malley has honed his craft as a communicator, event planner and community connector in places and situations most can only dream of. His strategic thinking meets 'get it done' attitude has allowed past clients to meet and exceed their communications goals, all while having a little fun in the process. He has lead communications strategy and media relations efforts for clients in a wide array of industries, but always had a passion to assist veterans and military focused organizations.
Brian is an avid traveler having visited many countries, but has conducted much of his travel working as an advance liaison for the White House during the Bush Administration and on a personal level following his favorite band, Phish, seeing them more than 60 times in eight states. In addition to his role on the Fiesta Bowl Yellow Jacket Committee and St. Vincent de Paul's advisory council, Brian also dedicates time to Juvenile Diabetes Research Foundation (JDRF) in support of his friend's child with type 1.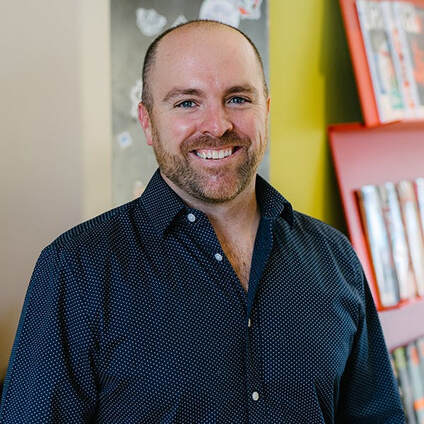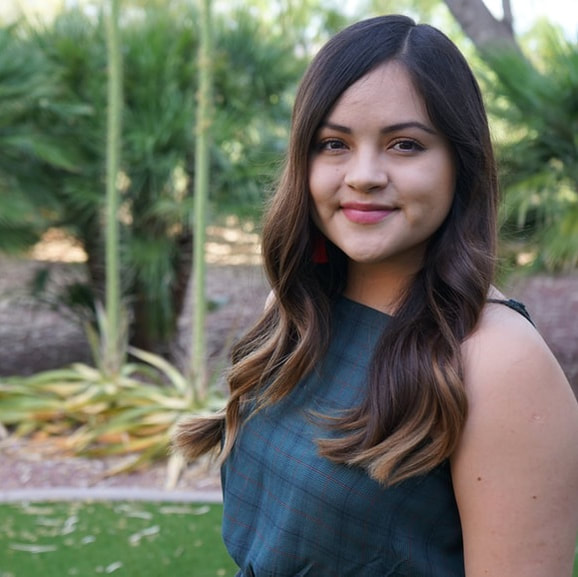 Michelle Lomas
Born and raised in Phoenix, Arizona, Michelle earned her Bachelor of Arts in business communication from W. P. Carey School of Business at Arizona State University with a minor in public relations and strategic communications, and an international business certificate.
​When Michelle Lomas joined the PR industry in 2015, her knack for public relations was clear. A natural PR whiz, Michelle is a pro at forging connections with media contacts across the country and pitching ideas that result in feature stories, in-depth profiles, and heart-wrenching TV spots. Additionally, Michelle is fluent in Spanish and has quickly built valuable relationships with Spanish-language media outlets.
With a passion for learning, Michelle continues to build her industry knowledge. Whether she's out networking, reading up on the latest trends or attending PR workshops, it's a sure bet she is staying on top of the latest tools and changes in the business.
When she's not at the office, Michelle enjoys spending time with family and friends and trying new restaurants around the Valley.
Virginia Ralls
Virginia was born and raised in Pensacola, Florida and attended the University of Florida where she graduated in 2008 cum laude with her Bachelor of Science. After University of Florida, she returned to Pensacola where she worked full time and went to school full time at University of West Florida and earned her masters. Virginia was then accepted into the Thomas R. Kline School of Law at Drexel University. Virginia was a member of the Veterans Law Society, Family Law Society, and International Law Society. She was a mentor to younger law school students through the First Year Mentor Program. She is a Coast Guard spouse and mother. Virginia was recognized as a 2020 Coast Guard Spouse of the Year for her District.